Hawaiian Restaurant and Saloon in Naalehu, HI

Southernmost Restraunt in the USA!
Hawaiian Restaurant and Saloon in Naalehu, HI
Since 1940, the Hana Hou Restaurant has been offering tasty, homemade comfort food and desserts, with signature dishes that you won't find anywhere else! Call us today for take-out or come by the restaurant and enjoy the outdoor garden dining!
Have a look at the Hana Hou Menu!
---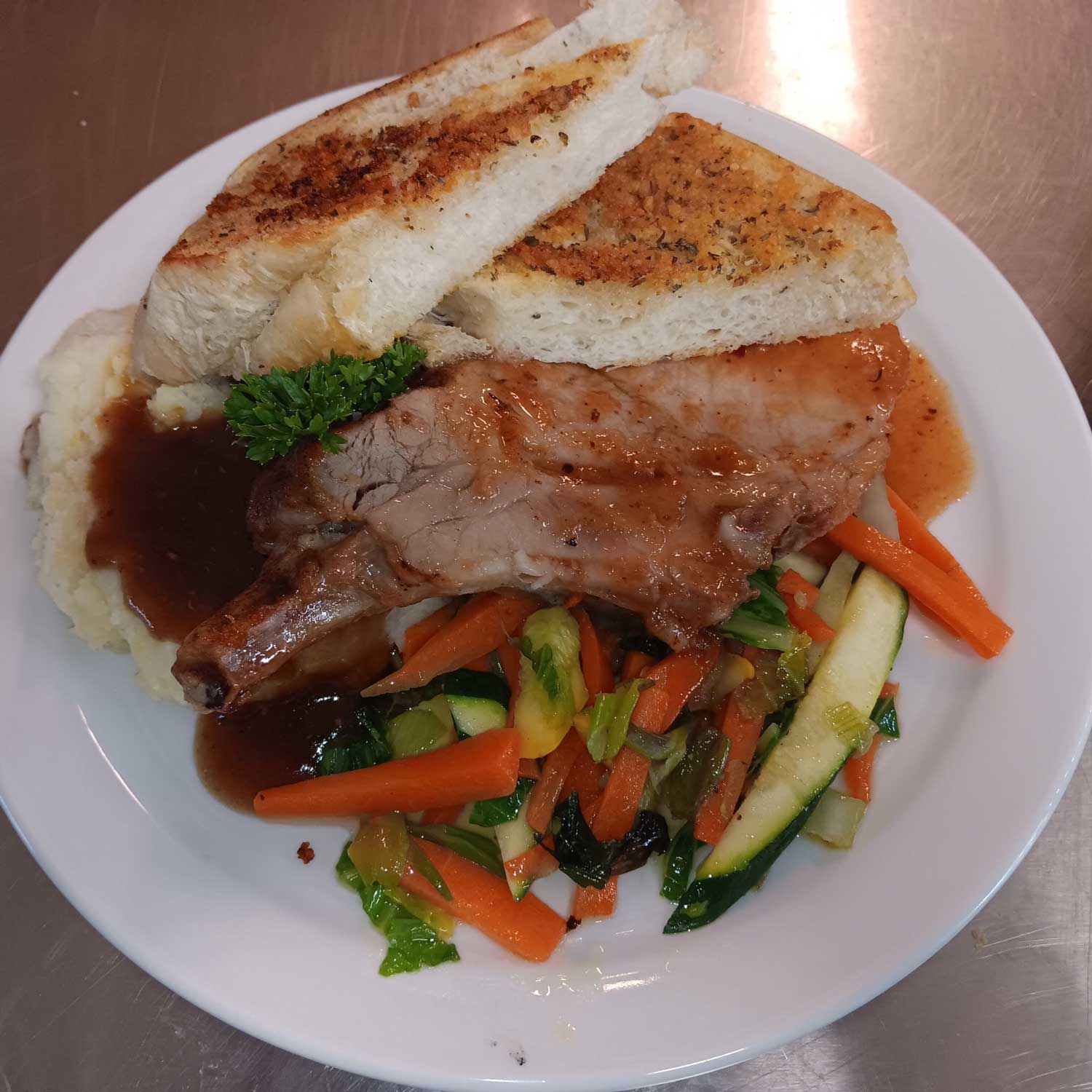 The Best Dining Experience
For one of the best dining experiences on the Big Island, you can't pass up an opportunity to grab a bite at the Hana Hou Restaurant. As an exciting addition to our menu, the Hana Hou Restaurant is now offering a wide selection of pizzas. Try one of our specialty pizzas such as the Secret Garden, the Dynamite, with seafood and Alfredo sauce or the Haole Boy with ham, pineapple, and onions. You can build your own pizza if you desire on our home made hand tossed crust. Choose between our Alfredo or herb garlic red sauce topped with real mozzarella baked to perfection.
---
"What's good?" you ask. Everything is the right choice.
Here at the Hana Hou Restaurant we strive to feed your body and your soul!
Excellent Food, great service, and honest prices is our motto!
Also visit Taco Tita
If your tastes leans towards Mexican, please stop by Taco Tita located around the corner to the Hana Hou Restaurant in the same historic building. Taco Tita will serve you delicious soft tacos, burritos, taco salads, wheat free burrito bowls, or nachos. Enjoy one of our five homemade sauces: chipotle, Verde, serrano, scorpion, or Baja. Choose your hand made take out prepared with pork, chicken, ground beef, shredded beef, fish or vegetarian. Our rice and beans are vegan and wheat free.